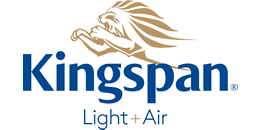 Colt to become part of the Kingspan Group
Kingspan Group plc, a global leader in high performance insulation and building envelopes, is to acquire Colt Investments Limited, the parent company of Colt Group Limited ("Colt"). Following completion of the acquisition, the Colt Group will become part of the Kingspan Light +Air (KLA) division.
Experts in smoke control, ventilation, performance louvre systems and servicing
Colt operates in Ireland through its specialist distributor Fire and Climate Solutions Limited. FCS can provide design support, project management, supply, installation and servicing of systems.
Project Portfolio
Download our Project Portfolio publication to read about some recent projects around the world, or view our projects in Ireland via our projects section.
Experts in smoke control and external louvres
Featured products