Colt smoke control systems: Why Colt?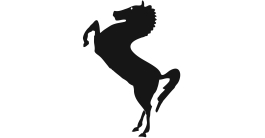 We bring our expertise in a broad range of technologies to bear on the development of the most cost-effective and efficient smoke control solution for your building, no matter how large or complex it is.
When you work with Colt, you can count on full peace of mind in every phase of the project and for the full life cycle of your system, as we:
Look at the complete picture: we know how a building works and have extensive in-house expertise in a broad range of technologies, including HVAC and performance louvre solutions and systems.
Design the most cost-effective, no-nonsense solution engineered to meet regulations, relying on our full in-house technical resources such as CAD and CFD. We will help you get your design approved by Approving Authorities and Building Control.
Where required, customise our products to fit the exact requirements of your project and, where necessary, have them specially tested at our R&D facility.
Supply our high quality products which have been manufactured at our facilities under BS EN ISO 9001 and BS EN ISO 14001 quality certification.
Install your system: our experienced, professional project management teams will take care of everything. Read more about our approach to project management.
Maintain and service your system to ensure it keeps working at its most efficient throughout its life cycle. Read more about service and maintenance.
Train and advise through all phases of the process. We offer face to face CPD seminars.